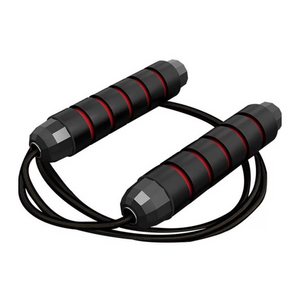 Did you know that jumping rope is one of the best full body workouts that you can do?! Well, now you know! Get your cardio in with your very own "Fit Rope" from MSF! 
Product Details:
Color: Red/Black
Material: Plastic/Steel Wire
Adjustable rope
Rotating handles
Rubber handles
Return Policy:
"Fit Rope" may be returned if it has not been used and is in it's original packaging. Used, unpackaged "Fit Rope" will not be accepted.